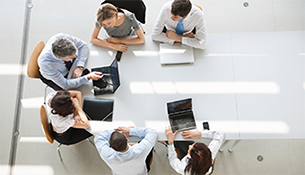 Founded in Sudbury, Ontario as a software development firm in 2009, Sunwire was able to achieve early success by developing a state-of-the-art, fully customizable and scalable IP-based business phone system. In 2010, the phone system turned into a deployable appliance - the SolSwitch - which has gone on to process over 1 billion phone calls.
In 2012, Sunwire's hard work and determination earned the Greater Sudbury Chamber of Commerce's Business Start-Up Award. The team believed that their technology and skillset would completely revolutionize the way businesses communicate - and they were right. Carrier grade appliances such as the SolSwitch-2000 and SolSwitch-4000 were developed for enterprises and service providers. By 2014, the SolSwitch featured several back-up redundancy options, a hotel module, mobile integration and telephone service to over 95% of Canada.
Building off the momentum from its business services, Sunwire began introducing high-speed Home Internet and Home Phone service in 2016.
Today, Sunwire is one of Northern Ontario's fastest growing service providers. They provide reliable and affordable Home Phone and Internet services as well as telecom business solutions that empower companies to focus on growth rather than the complexities of archaic telecom equipment.
If you can't explain it simply, you don't understand it well enough.

Albert Einstein